INFORMATION FOR INVESTORS

+976 9904-08-33 (Mongolia, Ulaanbaatar UTC+8)

+7 (916) 598-09-15 (Russia, Moscow UTC+3)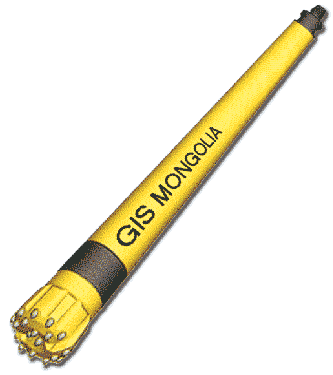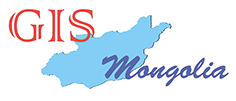 We are open to become business partner for foreign public companies interested in investing into Mongolian mining sector.
We can help in organizing work of your office as well as geological/exploration activities in Mongolia and offer favorable options for exploration and mining of significant deposits in Mongolia to have strong position on stock exchange market.
Search for partners for joint gold mining
We have fairly reliable information on the location of some gold deposits and one copper deposit. The total reserve, available for organized gold mining - not less than 8 tons. At the same time, 1.0-1.2 tons can be extracted annually within 1-2 years. Subsequently, the level of production can be increased.
Required investments: USD: 750,000 - 800,000 at the geological survey stage, and additionally USD: 3,800,000 - 4,200,000 at the mining stage.
Beginning of production is realistic to begin in 10-12 months after the start of investment.
We are ready to participate in this project with the geological exploration equipment that I own (drilling rig & other). Also we are ready to perform as a full-fledged operational executor at all stages .
If you have a principal interest, I can inform you in more detail.
Alexander V.Levikov
GIS Mongolia Co Ltd
executive director
exploration@gismongolia.com
Монгол улсад алтны шороон ордын олборлолтыг тyрээслэхээр сонирхож байна.
Мон алтны шороон орд эсвэл ирээдyйтэй илэрцийн талбай худалдаж авна.
- exploration of deposits - drilling - JORC reserves calculation - feasibility study of conditions - preparation for production -
We carried out geological prospecting, exploration, geological expertise and research in these countries:
Asia -
Russia, Mongolia, Vietnam, Laos, Afghanistan
Africa -
Guinea, Mali, DRC (Kinshasa), Uganda, Tanzania, Kenya, Ethiopia, Eritrea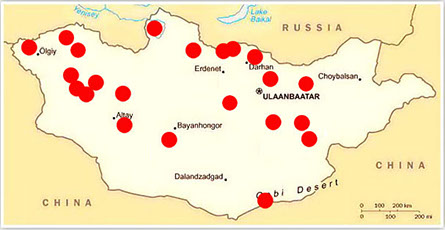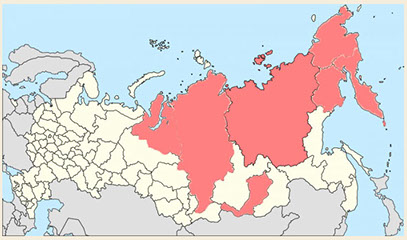 geography of survey work performed in Mongolia
geography of survey work performed in Russia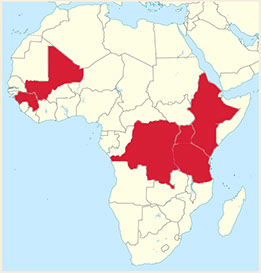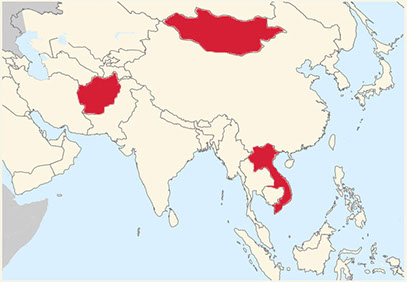 geography of survey work performed
in countries of the Africa
geography of survey work performed
in countries of the Asia